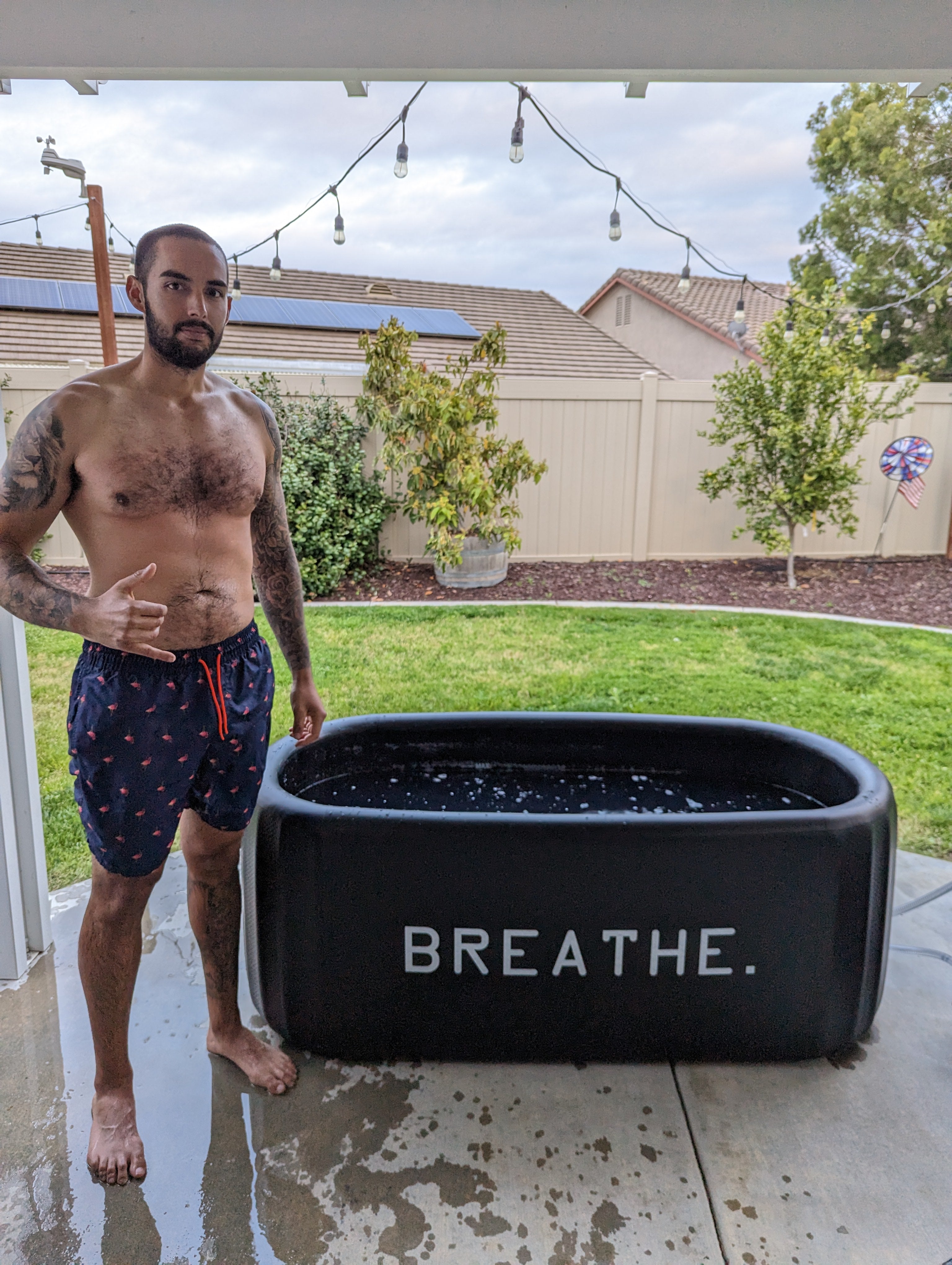 The Vision
It's simple. Provide the best quality recovery products, at the best price!
The Meaning
Live Well Recover
Everyone has their own path, their own journey. One common ground in all this is discipline. Here is my story.
It was December of 2015 and I found myself obese, unmotivated, and constantly in joint pain. Throughout the last 8 years I have strengthened my mind and body through eating whole foods, moving my body daily and "staying on the path" as the great Jocko would say.
Not everyday was perfect, but I made sure everyday was a day in which I moved forward on my path, my journey. Although I thought I was being the best that I can be, I realized I was missing a big part of this equation, Recovery.
I started to read books and listen to podcasts about longevity and soon found myself looking at investing in a cold plunge to better my recovery. I started to jump in pools in the early mornings and take cold showers, but found myself wanting something that left a small footprint and I could fully immerse.
Like yourself, I was researching different cold plunge companies only to find that their products were too bulky to fit my space but more importantly were just out of budget. I take my health seriously and didn't want to cheap out on it, but couldn't fathom spending $6,000-$10,000 on a cold plunge. After much research I realized I had an opportunity to provide the same premium inflatable cold plunge tubs but at a more manageable cost.
Never in a million years did I envision starting a company. I am a blue collar worker by trade and have done well enough to support my family of 5. I know what it entails spending this amount of money being the head of household, but I guarantee this will be the best investment for yourself. At the best price point for premium inflatable tubs, I hope you become an owner of the Breathe Pod and join me on this quest of better health. What's your story?
Mitchell Davis - Founder